Sanitary pad, which is also known assanitary napkin ormenstrual pad, is a thin pad made of absorbent material that absorbs the menstrual fluid during menstruation.Sanitary pads are disposable and are meant for single use only.So it is very important to choose asanitary napkin machine.Quanzhou Niso Industry Co., Ltd recently launched a DisposableSanitary Pads Machine for Always Ultra Thin Pads with Ce Certificate.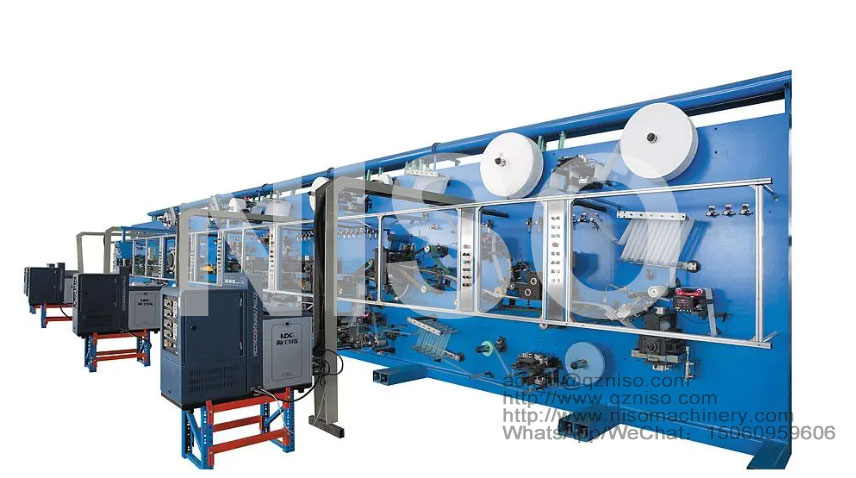 Main Function Features
1.Driving part: 1 main invertor (Taiwan) motor drive the machine 2.running;
3.Fluff pulp/SAP: Feeding/Amount controlled by invertor (Taiwan) motor;
4.Manual controlled web guider;
5.Manual detect & reject & splicing ;
6.Other raw materials feeding
7.Slow down the speed when change raw materials
8.2 standard & manual change to another when one roll finished
9.Normal shafts without tension control system
Quanzhou Niso Industry Co.,Ltd is Professional production of hygiene machine. You can contact us if you are interested hygiene machine.