"Today's hygiene market is looking to maintain good product sales margins, there are two ways to achieve this. "One way to achieve this is to improve the performance of existing production lines, increase production speed, and minimize Operating costs and raw material costs, and trying to increase machine efficiency to the highest level. The second way is to invest in a whole new range of products, "just like a baby and adult suit.
Quanzhou Niso Industry Co., Ltd recently launched a new adult diaper machine which is "a very good and powerful machine that can run at 250 diapers per minute."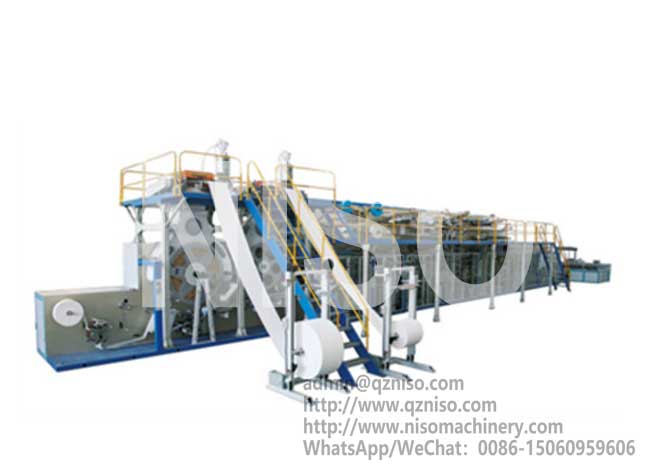 Main Function Features
1. Servo motors driving with PLC control and touch screen;
2. High-speed teeth-like crusher;
3. Web-wheel molding;
4. SAP auto adding with amount control;
5. Servo unwinding,auto-tension control and auto splicing for raw material;
6. Auto reject for wasted & rejected product,auto detect & alarm for material exhausted;
7. Phase adjusting during running without stop;
8. Diaper tri-folding or bi-folding;
9. Diaper auto counting & stacking.
Quanzhou Niso Industry Co.,Ltd is Professional production of hygiene machine. You can contact us if you are interested hygiene machine.